How to contact us
Phone: 406-293-7521
E-mail: heritagemuseum@frontier.com
Heritage Museum
34067 US Hwy 2
PO Box 628
Libby, MT 59923
Location
The Heritage Museum is located on the east side of U.S. Highway 2, on the southern end of Libby.
Libby Location Map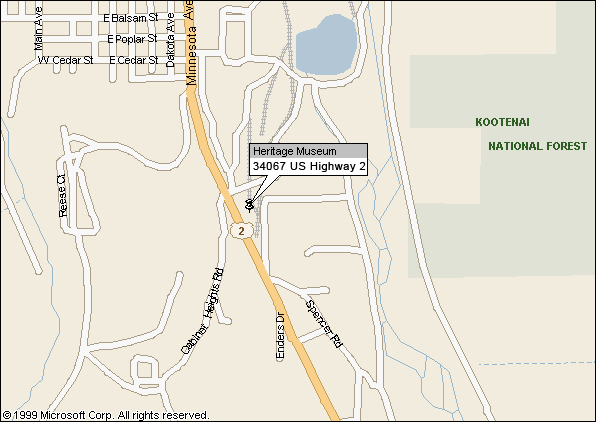 Northwest Montana Location Map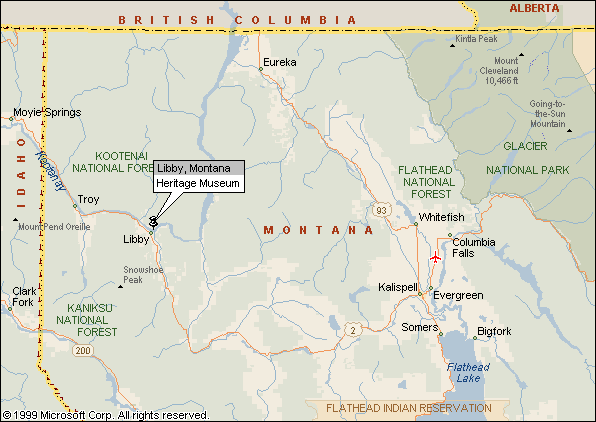 Montana Location Map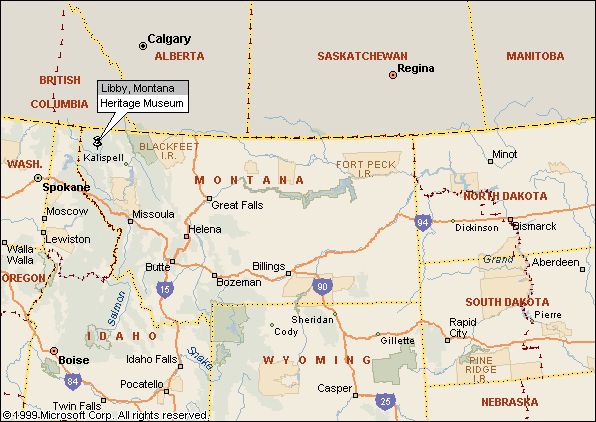 Season:
The Museum is open early June through the end of August. Actual dates vary by year. Our archives are open by appointment only.
Hours open during the season:
Monday through Saturday, 10 am to 5 pm
Sunday, 1 to 5 pm
Closed September through May (open by special appointment.