Home | Exhibits | About Us | Links | Contact Us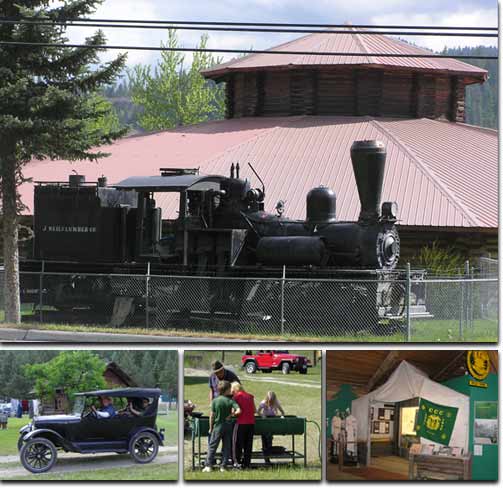 Home | Exhibits | About Us | Links | Contact Us
Welcome to the
Heritage Museum

in Libby, Montana
2015 Season:
May 30 to August 31, 2015
2015 EVENTS:
May 20: 'Montana 1864, Stories From Montana's Creation' A Humanities Montana Speakers Bureau program hosted by the Lincoln County Libraries At the museum starting at 6pm. Free and open to the public. For more information, please call the Lincoln County Library in Libby at 406-293-2778.
May 30 - Opening day for the summer season
Open Monday through Saturday from 10-5 and Sundays from 1-5PM. Admission is by donation.
November 6 & 7: Holiday Bazaar Friday from 5-8 and Saturday from 10-4.

OPEN:
Monday-Saturday 10-5 and Sunday 1-5
May 30 to August 31, 2015
Admission by Donation