Home | Exhibits | About Us | Links | Contact Us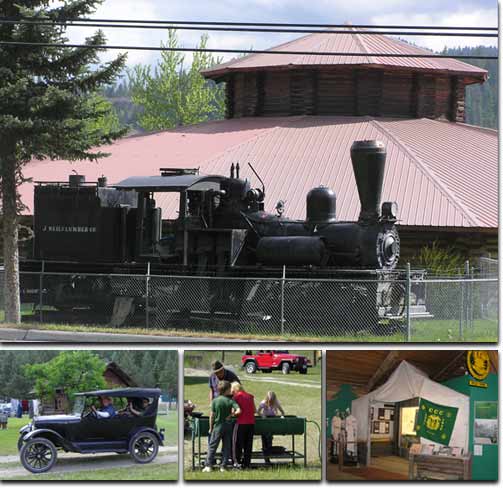 Home | Exhibits | About Us | Links | Contact Us
Welcome to the
Heritage Museum

in Libby, Montana
2015 Season:
May 30 to August 31, 2015
2015 EVENTS:
March 25: 'The Fish Between the Falls' - A documentary by George Sibley about the Kootenai River sturgeon. At 7PM at the K.W. Maki Theater, 724 Louisiana Ave in Libby. George Sibley, joined by Greg Hoffman - Libby Dam Fish Biologist, and Ryan Silvester from Libby's office of Montana Fish, Wildlife and Parks, will answer questions following the hour-long movie. Refreshments will be served after the film. This premier is co-sponsored by The Heritage Museum in Libby and Hometown Humanities.
May 30 - Opening day for the summer season
Open Monday through Saturday from 10-5 and Sundays from 1-5PM. Admission is by donation.
November 6 & 7: Holiday Bazaar Friday from 5-8 and Saturday from 10-4.

OPEN:
Monday-Saturday 10-5 and Sunday 1-5
May 30 to August 31, 2015
Admission by Donation